We currently offer a mix of in-person, online and hybrid programs.
Here are the links for our recurring meetings for easy access. If you are asked for a passcode, use "81301." You may also access Zoom meeting links through the DDC calendar here by clicking on the offering you'd like to attend.
Monday Night Sit and Talk Zoom link: click here or dial by location: 719 359 4580 Meeting ID: 853 5895 1031
Sati Sunday Zoom link: click here or dial by location: 719-359-4580. Meeting ID: 895 6166 9349
SenGen Zoom link: click here or dial by location: 719-359-4580. Meeting ID: 856 3547 9529
If you are having technical problems and need help: please email .
WELCOME TO THE DURANGO DHARMA CENTER
Guided by the Buddha's teachings (Dharma) and grounded in insight meditation practice (vipassana), the Durango Dharma Center is a refuge where people of all walks of life can gather to quiet our minds, open our hearts, find community, and cultivate a more peaceful relationship with ourselves and our lives.
We offer regular weekly and monthly sitting meditation programs and dharma talks as well as beginning meditation classes, courses for deepening study, daylong retreats, non-residential retreats, and residential retreats.
We also host a variety of spiritual friends (kalyana mitta) groups, including gatherings for seniors and the recovery community. Some of our teachers also offer individual discussions for committed students looking for support for their practice.
The Dharma Center is a community of belonging. We aspire to be a refuge to people of all races, gender identities, sexual identities, socioeconomic backgrounds, political persuasions and belief systems. Your presence is welcome here.

Purpose
Rooted in the living transmission of Theravada Buddhism, the purpose of the Durango Dharma Center is personal and collective liberation. We practice together to cultivate awakened minds and compassionate hearts. Building a culture of generosity and responsiveness, we aspire to cultivate the seeds of awakening for all beings.
Vision
Our highest aspiration is to offer the skillful means that unveil the innate, intuitive wisdom from which liberation blossoms.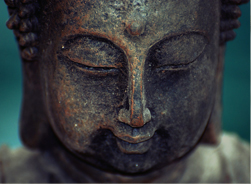 NEW TO MEDITATION AND THE DHARMA?
Learn more about meditation and the liberating teachings of the Buddha—and what to expect when you come to the Dharma Center.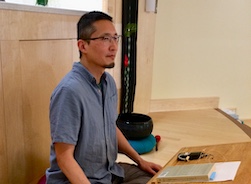 Monday Night Speaker Schedule
Each Monday evening, we offer a sitting meditation and dharma talk from 5:30 to 6:30 p.m. It is usually offered in a hybrid format (both in person and online) but please check the schedule by clicking below to make sure. All are welcome.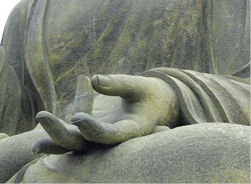 Classes, Retreats & Events
The Dharma Center offers beginning meditation classes several times each year as well as ongoing classes that explore the deeper teachings of the Buddha. We also offer daylong retreats, non-residential retreats and residential retreats.
GENEROSITY
The sangha makes the center.
The Buddha shared that "Generosity brings happiness at every stage of its expression. We experience joy in forming the intention to be generous. We experience joy in the actual act of giving something. And we experience joy in remembering the fact that we have given."
In the Buddhist tradition, the teachings are considered so valuable you can't put a price on them. For more than 2,600 years, teachers and communities have sustained one another through the practice of dana, a Pali word that translates as "generosity." The practice of dana has allowed the teachings of the Buddha to be heard by all people, regardless of socioeconomic background, and has supported the teachings' transmission through countless generations.
The Durango Dharma Center only exists through the generosity of those who value what is offered. That's you.
You may make a contribution to the Dharma Center by setting up a monthly donation, making a one-time gift, or by volunteering. Monetary donations can also be made using Venmo. 
Your generosity really makes a difference.
"For the awakening of the heart, conditions are always good enough."
-Ajahn Sumedo