Our center is sustained and guided by two entities. The Dharma Council is responsible for the teaching, programming, and the overall spiritual leadership of the center. The board of directors, a group of six to eight members of the sangha, is responsible for overseeing operations, raising money, paying bills, and attending to the long-term sustainability of the organization.
Our center is also supported by community dharma elders. Dharma elders formally served on the Dharma Council and have stepped back from their organizational responsibilities. They offer dharma talks, mentor groups, and support practitioners with individual practice discussions.
We currently employ an operations manager, who masterminds many of the details of our organization. A robust team of volunteers supports virtually all other aspects of the Dharma Center. Specialized committees oversee cleaning, greeting, gratitude, facilities management, and retreats and programs. Our center runs on the generosity, hard work, and talent of our volunteers.
Because we are committed to the safety and well-being of our practitioners, we also maintain a Dharma Ethics and Reconciliation (DEAR) Council. This council consists of a small group of people in leadership who field any ethical concerns, conflicts, or grievances so that the Dharma Center may continue to be a safe and welcoming place for all.

"Mindfulness meditation is not a quick fix, nor is it about denying what we feel by replacing negative experiences with positive ones. It's about embracing the truth of the moment and discovering the liberating power and beauty of pure awareness."
-Ruth King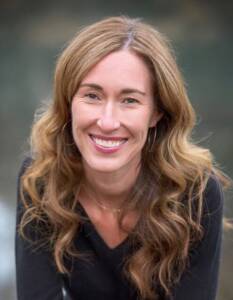 Erin Treat
Erin Treat serves as the Guiding Teacher for the Durango Dharma Center. She has sat on the Dharma Council since 2005 and on the board of directors since 2001. Erin is a graduate of the retreat teacher training program at Insight Meditation Society and Spirit Rock Meditation Center and regularly teaches retreats at those centers as well as Vallecitos Mountain Retreat Center.  Erin teaches the practical and the profound, from a heart grounded in respect for mystery and the many faces of awakening.
In addition to guiding the spiritual affairs of the Dharma Center, Erin teaches residential retreats, including long retreats, and mentors students from across the country. She serves on the Spirit Rock Teacher Council, as guiding teacher of Vallecitos Mountain Retreat Center in northern New Mexico, and on the Leadership Council of Sacred Mountain Sangha.  She was also a member of the core faculty teaching the sixth Community Dharma Leaders (CDL) program at Spirit Rock.
As part of the of her commitment to fostering communities of belonging, Erin is devoted to decentering whiteness and heteronormative culture. She has taught classes that help practitioners understand and deconstruct whiteness in their own minds here in Durango and acts as a resource for other dharma teachers around diversity and whiteness. In 2018, she was part of a team of teachers that developed the groundbreaking Race and Dharma course for the Barre Center for Buddhist Studies. Erin is committed to practicing and sharing the depth of the dharma, including teachings on emptiness and not-self, and loves mentoring students over time as their practices deepen and mature.
Erin's approach to sharing the dharma is also influenced by her ongoing experience as a student of the Diamond Approach by A.H. Almaas and by her love of embodiment, wild nature, and socially engaged practice. She is also a graduate of Thanissara and Kittisarao's Dharmapala Training, which expresses her care to bring forth an embodied bodhisattva ideal within the lineage of Theravada Buddhism.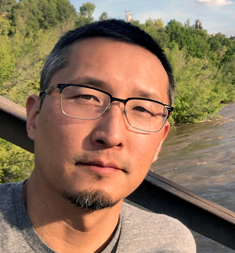 Yong Oh
Yong Oh serves as a teacher on the Dharma Council for the Durango Dharma Center and has sat on the board of directors since 2019. Yong began meditating through the Soto Zen tradition and eventually transitioned to study, practice and teach in the Insight tradition. He is a visiting teacher for the Chattanooga Insight Meditation group, and teaches retreats at the Insight Meditation Society, Spirit Rock Meditation Center and Vallecitos Mountain Retreat Center.
Yong is a graduate of Spirit Rock Meditation Center's two-year Community Dharma Leaders program and the Sacred Mountain Sangha two-year Dharmapala training, taught by his primary teachers Kittisaro and Thanissara. He is a core teacher for Sacred Mountain Sangha and for their second Dharmapala two-year training. Yong is a graduate of the 2017-2021 Insight Meditation Society Retreat Teacher Training program. He has also worked as a coach for the Ten Percent Happier app, as a mentor for the Mindfulness Meditation Teacher Certification Program, as faculty for the Mindfulness Mentor Training program and as a mentor for Cloud Sangha. He is currently a participant in the Nature Dharma Retreat Teacher Training program. He is also an acupuncturist, loves mountains and forests and bringing the practice of meditation into nature, and has a particular interest in devotional expression, and supporting caregivers as well as communities of color in the Dharma.
Yong offers practice interviews on a dana basis. Please contact him at .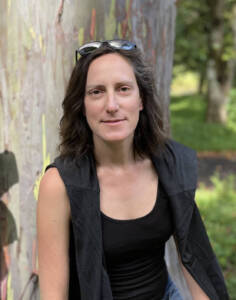 Kate Siber
Kate Siber is a dharma leader at the Durango Dharma Center. She has been practicing meditation since 2013, when she first attended Next Gen, a group for people in their 20s and 30s, and a beginning meditation class at the center. Since then, she has enjoyed sitting numerous retreats, spending some eight cumulative months in silent meditation.
Over the years, she has served the Dharma Center in a variety of volunteer roles, including as a board member (since 2016), retreat manager, communications chief, special event coordinator and co-facilitator for Next Gen. She was invited to participate in the sixth iteration of Spirit Rock's Community Dharma Leaders program and completed her training under the guidance of Erin Treat in 2022. Kate works as a freelance magazine writer, correspondent for Outside magazine, and children's book author and enjoys cooking, hiking, backpacking, skiing and simply being out in the wilderness as much as possible. She can be reached at katesiber at gmail.
BOARD OF DIRECTORS

Victor Lopez currently serves as president of the board of directors. He has been practicing meditation since 2012 and has attended many residential retreats and classes over the years. As a physician, Vic has practiced family medicine and provided medical care in our community since 1980. He has also offered his medical skills through volunteering at the local hospice and in Guatemala.

Alena George is vice president of the board. She has been practicing Vipassana meditation since 2012 and has attended numerous silent retreats with a variety of teachers. A retired public health nurse with a background in computer science, she now volunteers for the Dharma Center and other organizations in Durango. Alena enjoys travel, motorcycles, classic skiing, hiking and gardening.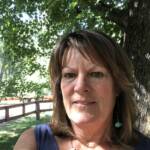 Margi Buiso currently acts as the board liaison with the homeowner's association and the BASE committee, which cares for our building. As a self-confessed Dharma bum, she chose the path of meditation at age 18. Since retiring from nursing, she has been fortunate to attend several long retreats at IMS in Barre, Massachusetts. With a passion for anything outdoors, Margi enjoys gardening, hiking, camping, skiing, snowshoeing, water sports, arch hunting, and lots of solitary time in nature.

Lucy McGuffey has been meditating for 28 years and has attended many retreats during that time. After retiring from teaching political science at the University of Colorado Denver and moving to Durango, she became involved at the Dharma Center because of a love of the dharma and a belief that practicing it is vital for engaging in peace and justice work. She also enjoys hiking, poetry, reading, and gardening.

Carolyn Moller is the board treasurer. She has worked in public health and community organizing for many years and now serves as an accountant for small businesses and nonprofits. She shares these skills in her work with the Dharma Center, keeping an eye on the organization's financial wellbeing and providing strategic guidance. Carolyn has practiced vipassana meditation since 2015. She also enjoys yoga, dancing, reading, and water sports.
COMMUNITY DHARMA ELDERS
Our dharma elders have been part of laying the foundation for the success the Dharma Center enjoys today. For many years, they lovingly supported the growth and development of the Dharma Center, volunteering countless hours over the last two decades. While they have stepped back from their positions on the Dharma Council and from overseeing the busy day-to-day activities of the center, they still contribute in important and meaningful ways and hold cherished roles in our community.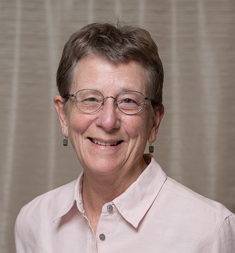 Katherine Barr
Katherine Barr has been practicing Buddhist vipassana meditation since 1995. She is a graduate of Spirit Rock Meditation Center's Community Dharma Leaders (CDL) program, which trains leaders to share the dharma in their communities, as well as the Dedicated Practitioners Program (DPP), a course of deepening study of the Buddha's teachings for devoted practitioners.
Katherine served on the DDC's Dharma Council from 2000 to early 2017. In her role as community dharma elder, she continues to offer dharma talks and occasional daylong retreats, meet with practitioners to discuss their practices, and mentor spiritual friends (kalyana mitta) groups. Katherine also continues to guide Sati Sundays, a program that includes sitting meditation and a discussion of Buddhist topics at 9 a.m. on the second and fourth Sundays of each month. For many of the past 17 years, Katherine also served on the DDC's board of directors.
Over the years, Katherine has attended many silent meditation retreats including two two-month retreats and ten one-month retreats. She has also volunteered with the local Hospice of Mercy since 1997 and is interested in ecumenical outreach in the greater Durango community.
If you would like to reach out to Katherine for a practice interview, which she offers on a ­dana (donation) basis, please email her at or call her at 970-769-3417.
ETHICS & RECONCILIATION COUNCIL
The council is currently made up of one member of the Dharma Council (Erin Treat), a community dharma elder (Katherine Barr), the president of the board (Vic Lopez), and one sangha member (Cindy Dunbar). Any sangha member who would like help with ethical grievances that arise within the Durango Dharma Center community can reach out to any of the DEAR Council members. The council will then follow a clearly defined grievance process for any complaints that cannot be resolved through dialogue and informal mediation.
It is important to note that any alleged illegal or criminal behavior must be reported to appropriate legal authorities and that the council does not offer legal counsel.
At the Durango Dharma Center, we are committed to practicing within a clear Buddhist code of ethics. In support of this practice, we are dedicated to addressing the inevitable conflicts that arise within any community. For this reason, the board of directors and Dharma Council established a Dharma Ethics and Reconciliation Council (DEAR). The council is designed to offer support should ethical breaches or serious complaints having to do with leadership or operation of the center arise.